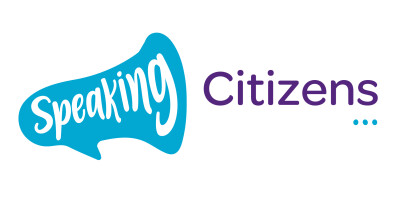 A Free Online Conference -- Wednesday 26- Friday 28 January
Full Schedule here. Register here.
In partnership with the English Speaking Union, the Speaking Citizens team presents 'The Uses of Oracy', a landmark conference on the future of speech and citizenship education.

In the spirit of Richard Hoggart's classic of cultural studies The Uses of Literacy (1957), the conference aims to revive dialogue between the humanities, social sciences and education.

Over three days, we will bring together researchers, activists, students, politicians and charity leaders to think about the current state of debate over speaking and listening, citizenship and education in Britain.
Plenary Speakers
We are delighted to present three plenary talks (all times UK time):
- Wednesday 26th January 3pm, former Education Secretary Lord David Blunkett looks back over his career and his own relationship to 'oracy' in a special Q&A.
- Thursday 27th, 1.30pm Deborah Cameron, Professor of Language and Communication at the University of Oxford will deliver a lecture entitled 'The Trouble With Oracy' (full abstract here)
- Friday 28th, 12.30pm, Cyril Delhay, Professor of Oratory at Sciences-Po Paris will reflect on the introduction in 2021 of Le Grand Oral into the French baccalaureate (details here)
Five Rountables
We have curated five roundtables on key questions, on which you will hear from a wide range of invited speakers, who will offer fresh complementary perspectives intended to stimulate debate.
For details of these roundtables click here.
How to attend?
Attendance is free. Sign up for access to all events using the link here.
All sessions will be live-streamed, before being professionally edited available for viewing after the event.
The English Speaking Union
The English-Speaking Union is an international educational charity. Founded by the journalist Sir Evelyn Wrench in 1918, it aims to bring together and empower people of different languages and cultures, by building skills and confidence in communication, such that individuals realise their potential. Sign up to the ESU schools' newsletter for free oracy resources to use in your classroom here
s