Posted by Tom Wright
Continuing our 'meet the team' blog post series,
this week we meet project lead, Dr Tom F. Wright.
Hi! Could you briefly introduce yourself?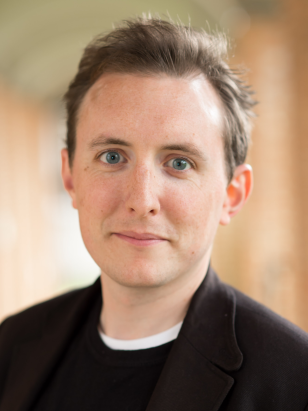 I teach at the University of Sussex and I'm the team leader for the Speaking Citizens project. I'm a cultural historian who has written books and articles about rhetoric and public speaking. During 2021, I'm based in France as a visiting professor in Bordeaux and Paris.
Could you briefly summarise your research?
'Better talk makes for better citizens.' This is one of the big claims you often hear about the contemporary educational approach known as 'oracy'.
It's an idea that fascinates me as a cultural historian. Because rather than a modern notion that has come from nowhere, this idea is the product of centuries of cultural political and cultural energy, debate, and experimentation – all circling around this idea of the 'speaking citizen'.
I am writing a book that takes this long view on oracy from the 1750s to the present, providing new historical evidence for how the social benefits of better talk might be argued for today.
Interesting! You've mentioned the word 'oracy' a lot, what does this concept mean to you and how are you approaching oracy in your own research?

When I first encountered this strange word 'oracy' I immediately recognised that it was a new word for an old idea. An old idea that I knew something about. A very similar obsession with 'better talk' as a social goal had repeatedly cropped up in my own historical research.
My approach is therefore to explore this history of oracy avant la lettre. That is, before we called it oracy. By looking back into educational and political debates of the past, I want to show how ideas about 'better talk' have played an underappreciated role in British thought for centuries.
I'm working on a book that traces these ideas through in overarching fashion from the eighteenth century to the present, to present practical pointers for we might learn from this longer view.
What methods are you using to answer your research questions?
Once you start looking for ideas about speaking and talk, they appear everywhere. For a year now I have been assembling an archive of historical sources that include official legislation, political pamphlets, school textbooks, manuals, and educational reports. I also draw on cultural sources like memoirs, novels, and plays. Once I get to the Twentieth Century, radio, film, television, and online video will also be in the mix too.
It is hard to know how to make sense of all this evidence. But my method is to sort it into 'Five Fights': In other words, a handful of dominant recurring themes in historical debates over 'better talk', and the arguments made on either side.
These five fights are as follows:
Arguments of all kinds for why we should standardise how all British people talk
Debates about the 'inarticulate' masses and why the speaking skills of voters matters
Arguments over why better talk is good for workers and their rights
Debates over how women should speak, and how this relates to the fight for the right to vote, and gender equality
Arguments for and against why speaking English should be a duty of citizenship.
By telling the story of these five fights, the aim is to use changing ideas about 'better talk' to offer a fresh way of looking at British social and cultural history. And to see what these five fights can tell us about our own 'fight' over oracy today.
Sounds like you're going to busy! One final question: What are you research plans for the next six months?
I am continuing work on my book for the project, which is provisionally entitled Speaking Citizens: Five Fights that Shaped British Talk.
Together with Stuart Dunmore, our Postdoctoral Research Fellow, I am organising the project's major public conference, which is due to take place on 26-28 January 2022 with special guest speakers. Follow us on Twitter at @SpeakingCitz to find out more.
Next week, we meet Professor Stephen Coleman.