Posted by Tom Wright
Over the next few weeks, we will be posting a series of blog posts that will introduce you to the Speaking Citizens team. This week, we meet Dr Arlene Holmes-Henderson.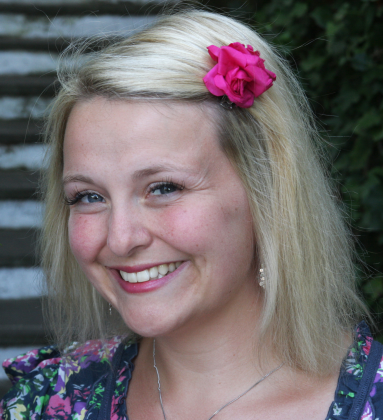 Could you introduce yourself and your work?
I studied Classical languages and literatures at Oxford, Harvard and Cambridge before specialising in Classical rhetoric and its relevance for contemporary education. As a Visiting Professor, I have conducted international comparative research on democratic deliberation and critical literacy education in the USA, Australia, New Zealand and South Africa.
Can you give us a summary of your research?
The Classical rhetorical framework, developed by the Greeks and Romans as a method for citizens to represent themselves effectively in public, has much to offer the development of Speaking Citizens. Finding out precisely what, why, how, are themes I will be exploring as part of our new project.
Interesting! So, since the project started, what research activities have you been involved in?
I have focussed on policy. My own doctoral research focussed on Scotland's Curriculum for Excellence and, as a team, we are keen to ensure that our project engages with as wide a range of policymakers as possible. My colleague Stuart is working closely with the Scottish Bòrd na Gàidhlig, a non-departmental public-body, on Gaelic language education policy and practice. I decided to investigate a parallel line of inquiry for Scots language education policy via Education Scotland. Scotland has adopted the European 1+2 languages education policy, so all learners study English or Gaelic plus two additional languages before high school. How does this affect their 'oracy' skills and does it contribute to the cultivation of the 'responsible citizen' capacity at the heart of the Scottish curriculum? These are the conversations I have been having…
And have you been engaged in any public engagement work related to the project?
Yes: lots! I am an expert advisor to the All-Party Parliamentary Group for Oracy and have been working closely with colleagues in this group to raise the profile of oracy education with politicians, broadcasters, journalists and teachers. I helped to compose the 'Speak for Change' inquiry's final report which was launched in April 2021.
I have also given talks about my research into Classical rhetoric for contemporary citizenship education for the Classical Association of Scotland and have provided oracy training for teachers.
In June, I am organising an event at the Sussex Festival of Ideas called 'Powerful protest: how does language enhance activism?'
What do you think we can learn from international approaches to oracy?
I think that we can and should learn from other countries regarding oracy education; I have conducted comparative international research on exactly this topic. As a result, I was invited by Emma Hardy MP to give evidence to the Oracy APPG's Speak for Change inquiry as an expert witness and selected the Australian state of Victoria as an example of good practice in the strategic prioritisation of oracy in, and across, the curriculum. You can watch my evidence session here and read my written submission here.
One last question! What impact do you hope the project will have?
Three spring to mind:
I hope that the project will provide a model for successful interdisciplinary research in Humanities and Social Sciences education which has the potential to engage policymakers in conversation.
I do not expect any sweeping changes to the statutory curriculum in England or other UK nations, but I am confident that our research can contribute robust evidence to fill gaps in policy delivery and will inform future directions in educational policy.
We aim to provide free learning and teaching resources for use by practitioners in the classroom. These will be co-designed by our teacher partners. In this way, our research findings will amplify the importance of oracy, citizenship, digital literacy and political literacy for learners everywhere.
Next week, we meet Dr. Tom F Wright!